The first winner in the Twelve Days Of Christmas Gift Card Giveaways was Natalie M. who won the Starbucks gift card.
I am giving away another gift card today so be sure to leave a comment on this post letting me know which gift card you would like to win. Even if you entered yesterday you will need to enter again. The cards still available are: Arby's, Bath and Body Works, Best Buy, Borders, Chevron, Old Navy, Target, Walgreens, Walmart, Wendy's and Yankee Candle.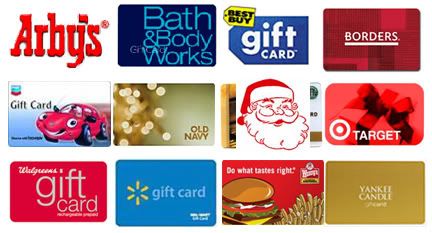 11 gift cards left, which will you choose?
Related Posts:
Steamfresh Meals For Two Giveaway