* Sorry, this giveaway has ended
Enter to win a pink WORKS by Nicole Williams iPod and $25 iTunes gift card!
WORKS by Nicole Williams is a lifestyle brand dedicated to supporting young professional women in their quest for career success. Delivering relevant content that transcends the nine-to-five, WORKS is re-defining career—making it glamorous, edgy and entertaining. 
Nicole Williams founded WORKS by Nicole Williams in 2006 with the vision of building the first media company focused on career development specifically for the dynamic and powerful market of young professional women.
To be entered to win, all you have to do is sign up for the WORKS by Nicole Williams weekly newsletter, Agenda, filled with tips on everything you need to succeed. To make sure your entry is received, please use this link here.
Entries will be accepted through December 1st. One winner will be randomly selected on December 2nd. Good Luck!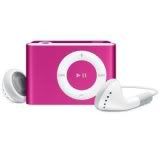 Related Posts:
Christmas Organizer Giveaway
The Cheesecake Factory Instant Win Game