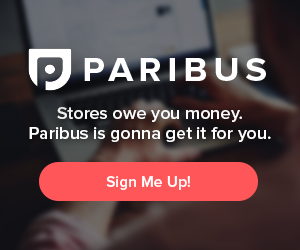 Have you ever bought something only to have it go on sale the next week? Now there's a service – Paribus – that automatically gets you a refund on the price difference at 18 different online retailers including Amazon, Macy's and Target.
Want to know the best part? It's totally free to sign-up.
Just connect Paribus with your email account in a few clicks, and shop online as you would normally. Whenever a price drops or you miss a deal, Paribus files a price adjustment, scoops up the difference, and sends it your way (the company takes a 25 percent cut of the refund). Paribus makes the shopping experience hassle-free by eliminating the need to price compare.
They've been featured on Good Morning America, ABC World News, CNBC, and Business Insider.