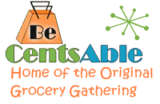 * These offers have ended.
Here are the best deals at Rite Aid for the week of 5/31-6/6. Rebates listed below are a limit of 1 unless otherwise stated.
Angel Soft Bath Tissue 4 Pk. $0.99
$0.50 off 4/19 RP
Only $0.50 after coupon! 
Aquafresh Advanced Toothpaste
$2.49 with a $2.49 SCR
$1 printable (click savings and special offers, coupon is at bottom of page)
Free + profit after coupon and rebate!
Colgate Regular or Total Advanced Toothpaste/Lady Speed Stick
$2 with a $0.50 in-ad coupon
$1 printable, $1.50 off Total Advanced April All You Mag., $1.50 off Total 5/10 SS
As low as FREE after both coupons!
Coppertone
2/$15 with a $5 SCR
$3 off printable
Only $2 each after 2 coupons and rebate!
Maxell VHS Tape
$1.49 with a $1.49 rebate
Free after rebate!
Right Guard Stripe Gel $1.67
$1 off 4/19 SS
Only $0.67 after coupon!
Schick Quattro For Women Razor or Refill
$7.99 with a $3 SCR
$4 off 4/26 SS
Only $0.99 after coupon and rebate!
Trident Gum 2/$2
$0.75 off 5/10 SS
Only $0.25 each after 2 coupon!
Zyrtec 30 ct. Zyrtec D 24 ct.
$18.99 with a $4 SCR
$4 off Rite Aid printable (expires 5/31)
There were $2.50 and $4 off coupons in past inserts, but I'm not sure which ones
As low as $6.99 after rebate, insert and Rite Aid coupon
Don't forget about the Rite Aid Zyrtec Rewards Program 
Have a mentioned a coupon you don't have? Don't worry, you can buy the coupons you need at The Coupon Clippers!
Related Posts:
Single Check Rebate Information
Rite Aid $5 off $25 Coupon
Abbreviations: SS = Smart Source, PG = Proctor & Gamble, RP = Red Plum, B1G1 = Buy One Get One Free, WYB = When You Buy, B2G1 = Buy 2 Get One Free, ECB = Extra Care Bucks, SCR = Single Check Rebate, MIR = Mail In Rebate